Curbside Pickup Available!
Call us at 585-223-4120 to arrange your pickup.
Amazing wines and liquors at an affordable price!
Perinton Liquor is your one stop shop for an incredible selection of wine, spirits, liquors, and more!  We have weekly deals, tastings, and a friendly staff that is always willing to help you find exactly what you're looking for.  Stop in and say hello today!
From the Finger Lakes to the far regions of the world, we have a wine that you're sure to enjoy.

Whether you prefer mix drinks or sipping it slow on the rocks, we have something to please your pallette.

Not sure which wine is your favorite?  Stop in and try some wines to make sure you get the right one for your style.
OUR MISSION Never a dull evening at home.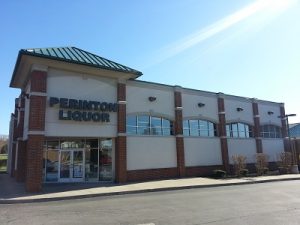 Perinton liquor has served a great collection of wine and spirits as a neighborhood liquor store to residents and visitors of Fairport, Victor, Pittsfords and Perinton, New York.   Perinton Liquor is your neighborhood liquor store to provide you the widest selection of wines, liquors and spirits. Come and see why our customers come from all over the Fairport, Perinton, Victor and Pittsfords to browse our aisles!  We specialize in distilled spirits and carry  thousands of items and are constantly on the lookout for new wines and spirits to offer our customers. We want to be sure that you have easy access to the finest wines and spirits at reasonable prices, seven days a week, morning till late evening.  You may run out of your liquor stock at home, we will ensure we are well stocked for your fun filled evenings. We also have a large parking lot with many spaces that makes your visit very convenient.
585-223-4120  | perintonliquor@gmail.com
Perinton Liquor | 14 Courtney Drive,  Fairport, NY 14450
Monday – Saturday | 9:00am – 8:00pm

Sunday | 12:00pm to 5:00pm

Pete Colt
The best place to buy for any types of wines and liquors. They have a huge selection for all kinds of wines, liquors and specially for bourbon whiskeys. Their employees are very friendly and helpful. If you want a best service, best price and best selection….. This is a place. Go for it.
Bob Thomas
This is a place where I find any kind of variety. They have huge selections of wines and liquors. Their price are cheaper then others.
Their employees are very friendly and helpful. Lady who works there is so kind, see took her time to help me out to select some Italian and French wines. They make me keep coming back here.
B Frazer
Staff began to recognize me surprisingly fast, and have been helpful when needed. It is also worth noting that almost across the board they beat Georgetown's prices on everything by at least a dollar or two, which is the main reason I switched over honestly, it may only be a couple bucks, but it adds up and at the end of the day it's the same product.​